Guide
How to create Quick and Quality elearning with Elucidat [Guide]
In today's fast-paced world, the need for quick elearning has never been greater. Yet many end up turning to tools that sacrifice quality, for the sake of speed.

To avoid producing fast but dull results, dig into this new customer guide.

It gives you five Elucidat power moves that will help you cut your creation time in half, yet keep learners on side.
Say hello to quick and quality elearning.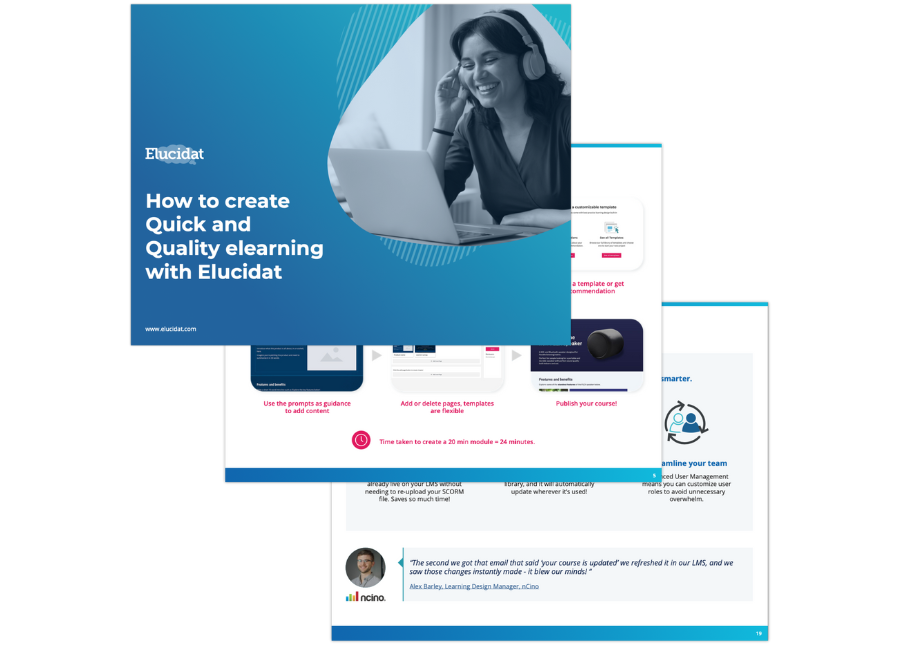 Blog
Get the latest elearning insights
Book a Tailored Demo & start your Free Trial Today
The fastest way to produce awesome training at scale
Get a quicker business impact with the #1 training platform for big employers.